Back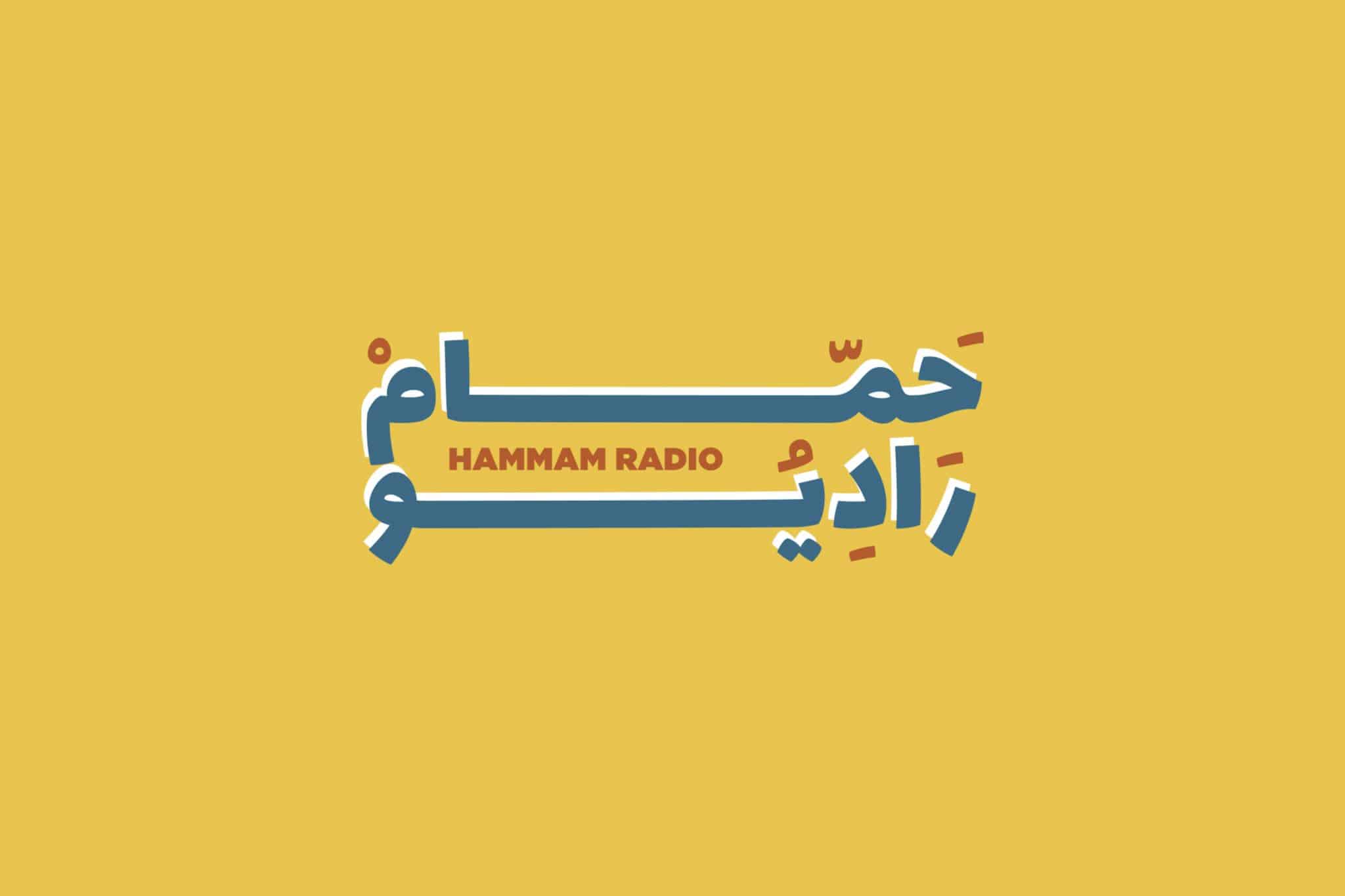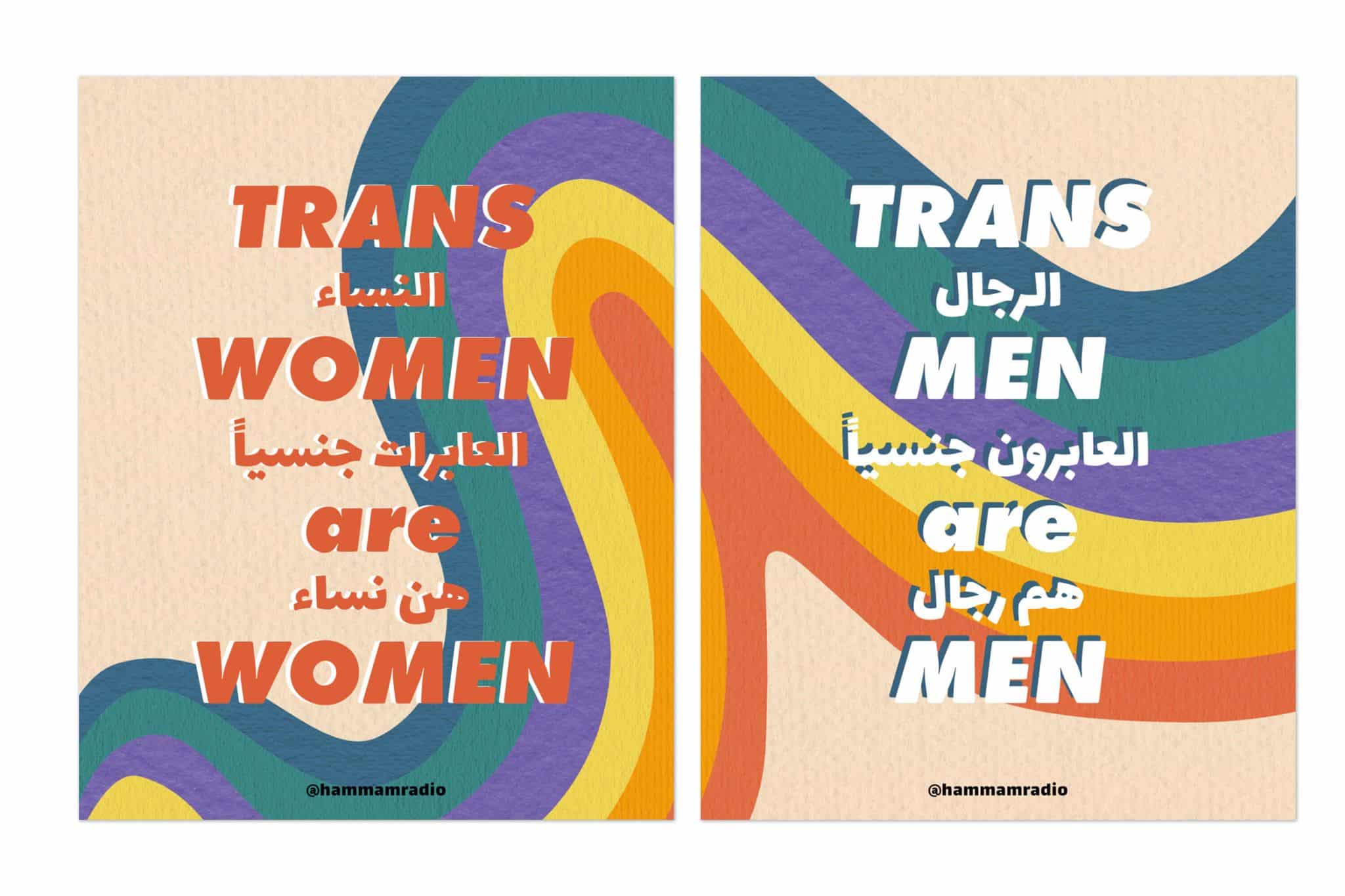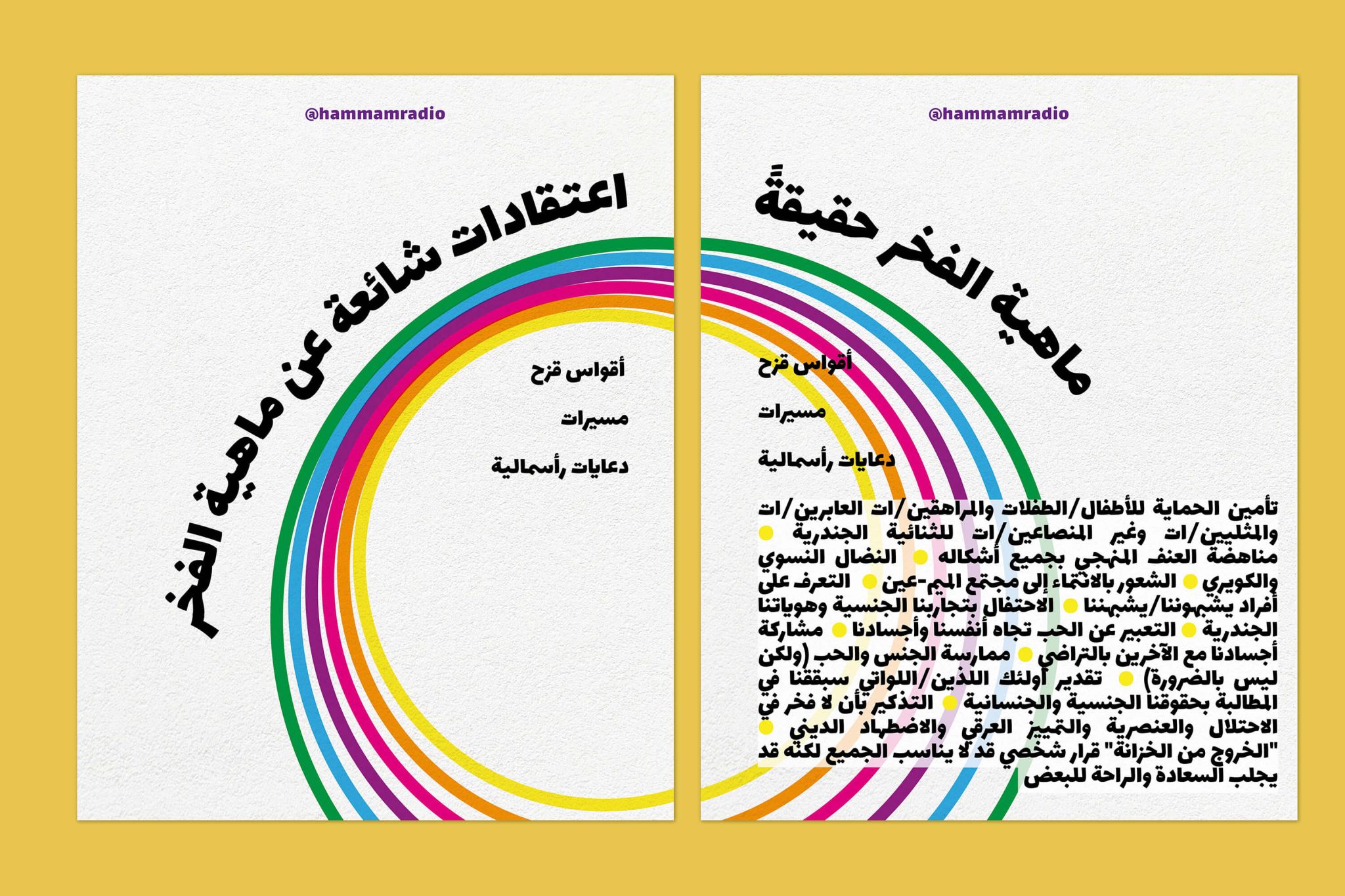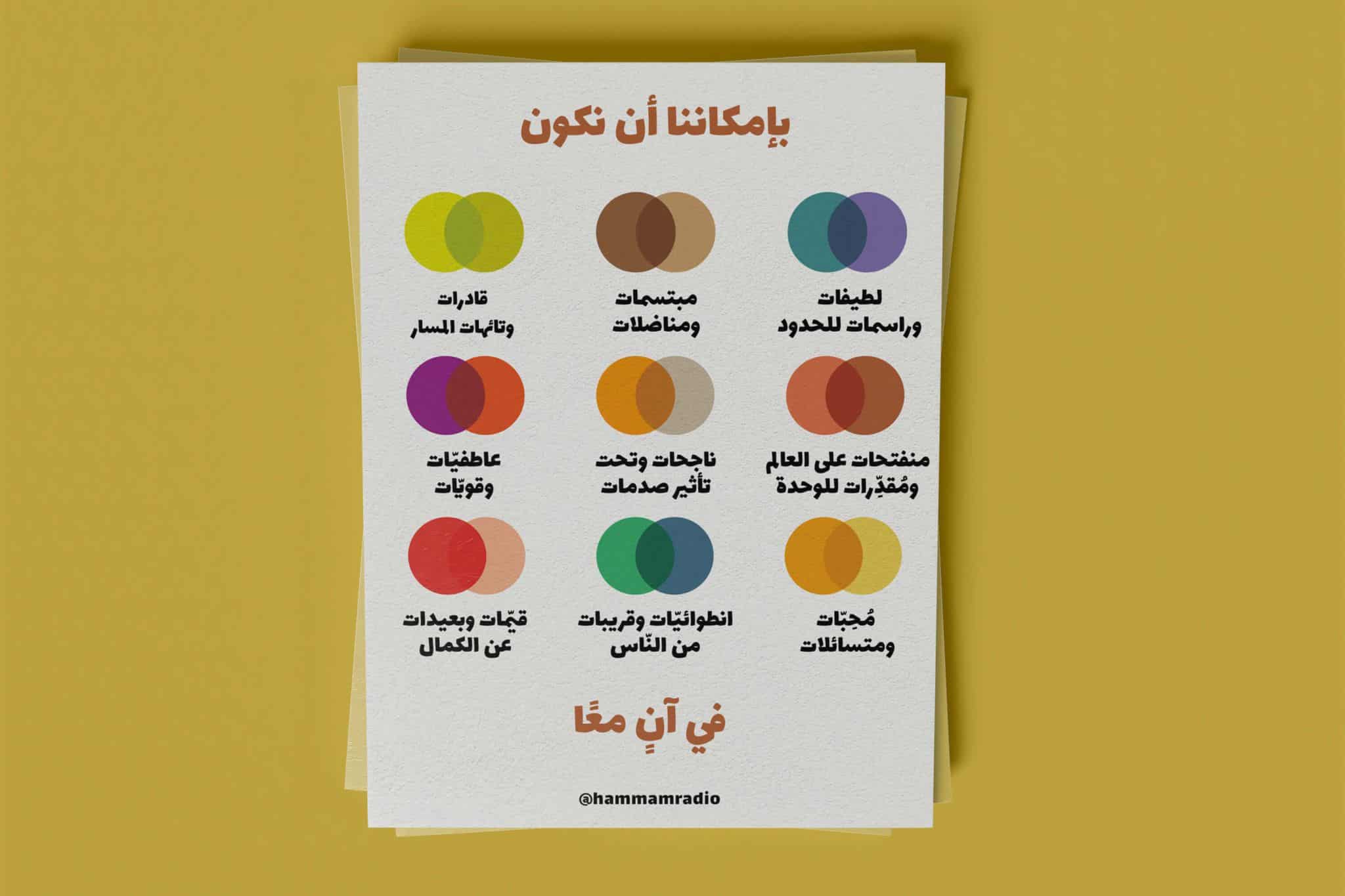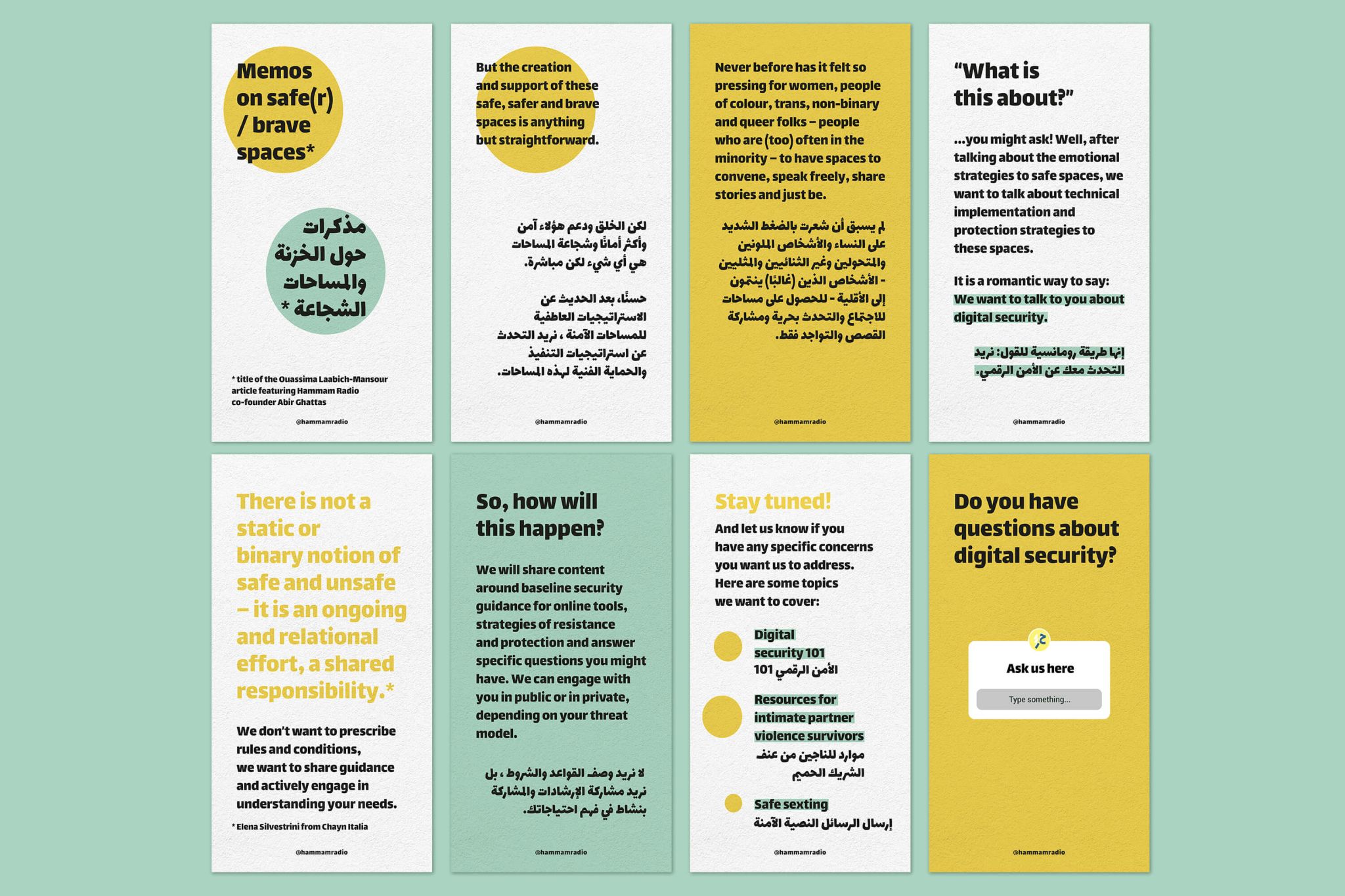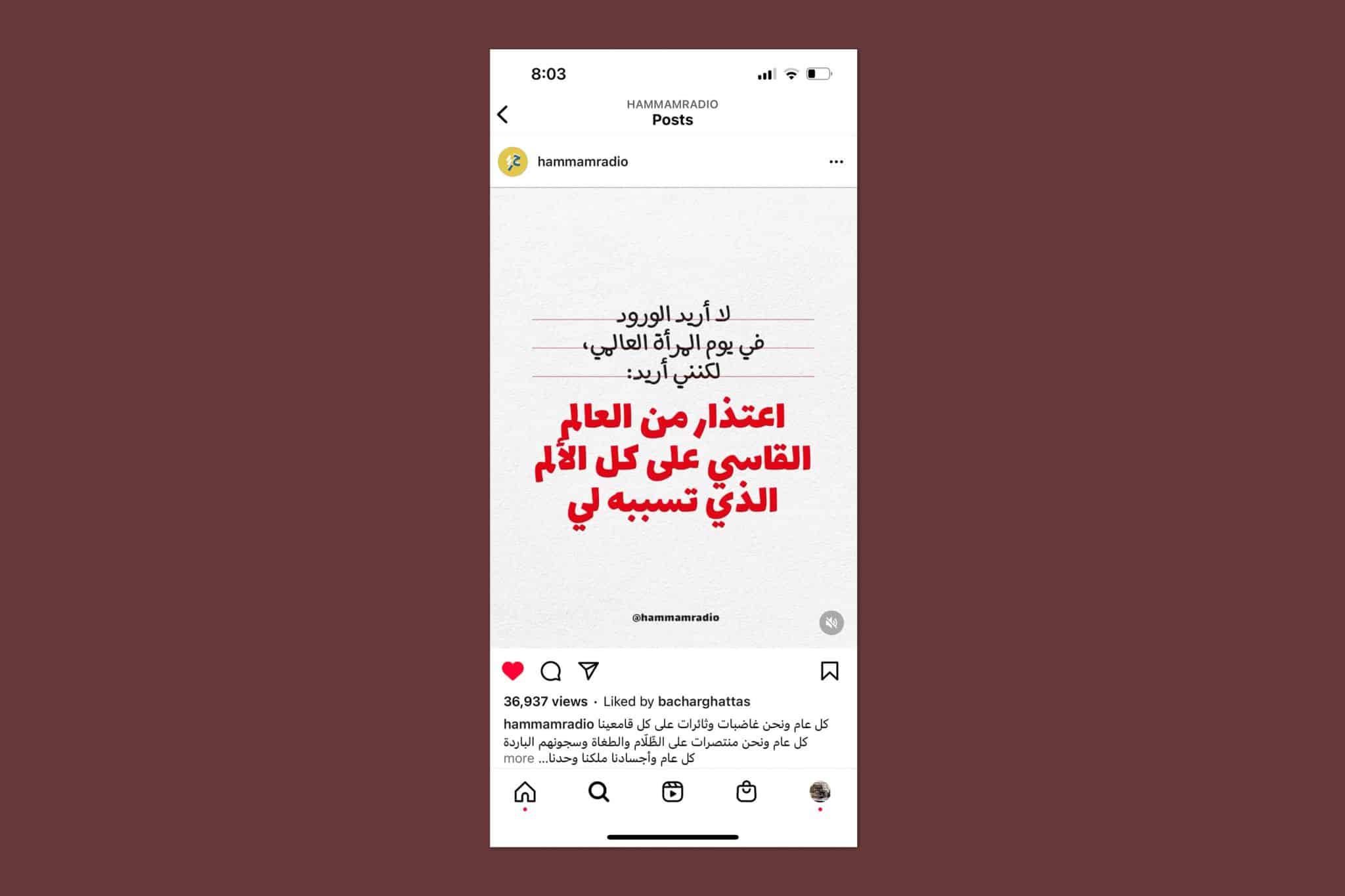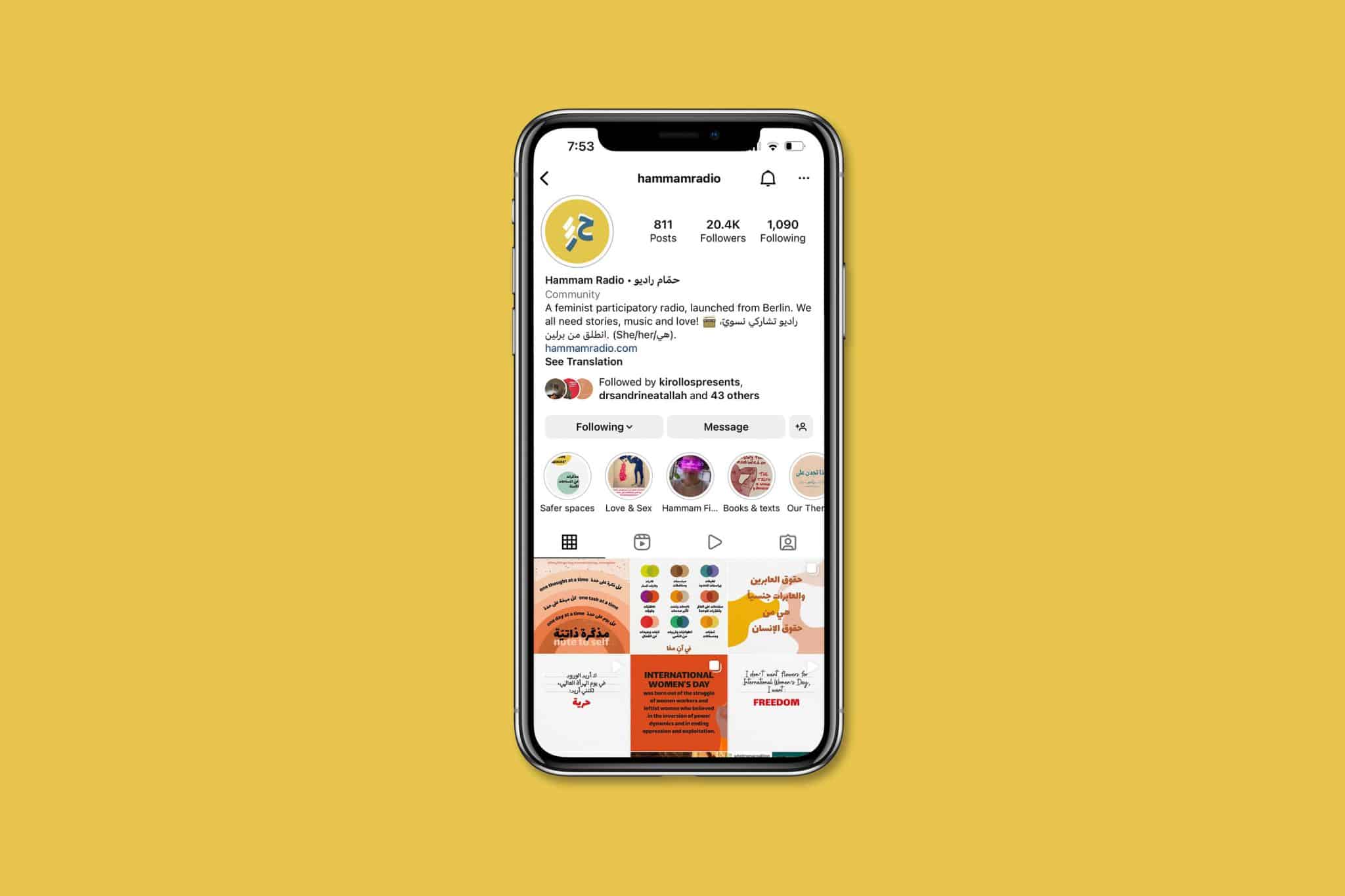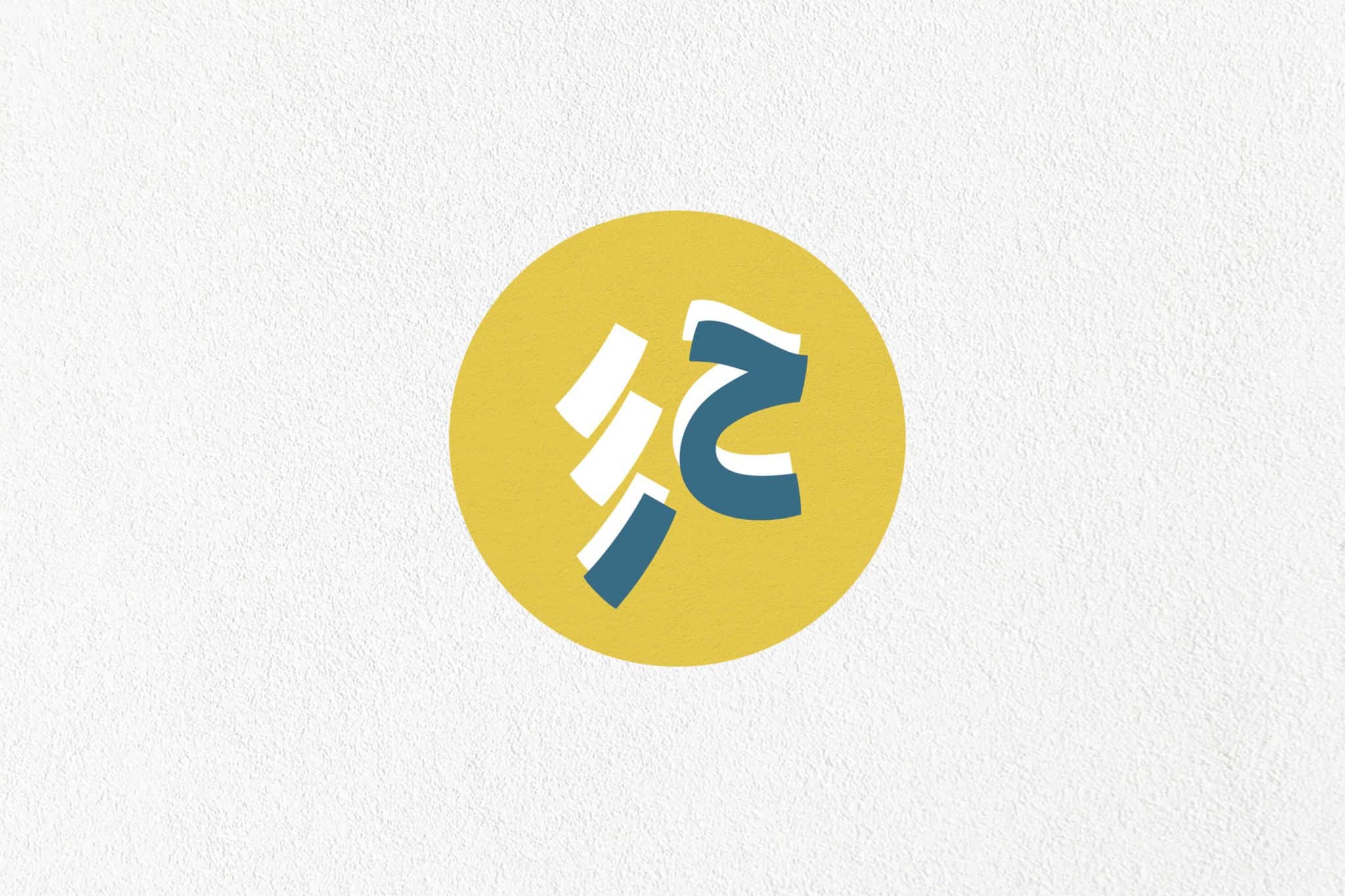 Hammam Radio
Women's voices matter. They are important, if not crucial in these times of crisis of capitalism and patriarchy.
Hammam Radio  is a place where women in all their diversity meet, talk, participate, think, shout, cry, laugh, become, love, and raise their angry voices.
We helped create their new identity and visualize their social media, and we couldn't be more proud to be a part of this resonating voice. They were so loud that some of the posts we've put together had 9K views and 3K likes organically. Now who run the world again?
Date
Client
Country
Category
Back to Portfolio