Meta Introduces Make-A-Video, an AI Technology that Can Make Videos from Text
Make-A-Video is Meta's new AI-powered video generator that can create new video content from text or image instructions, and it has just been launched.
As the name implies, Make-A-Video is a new AI system where users can convert text instructions into short and high-quality video clips.
In its announcement, Meta shows examples of videos produced from text, such as when a young couple walks in the pouring rain, or a portrait of a teddy bear doll painting.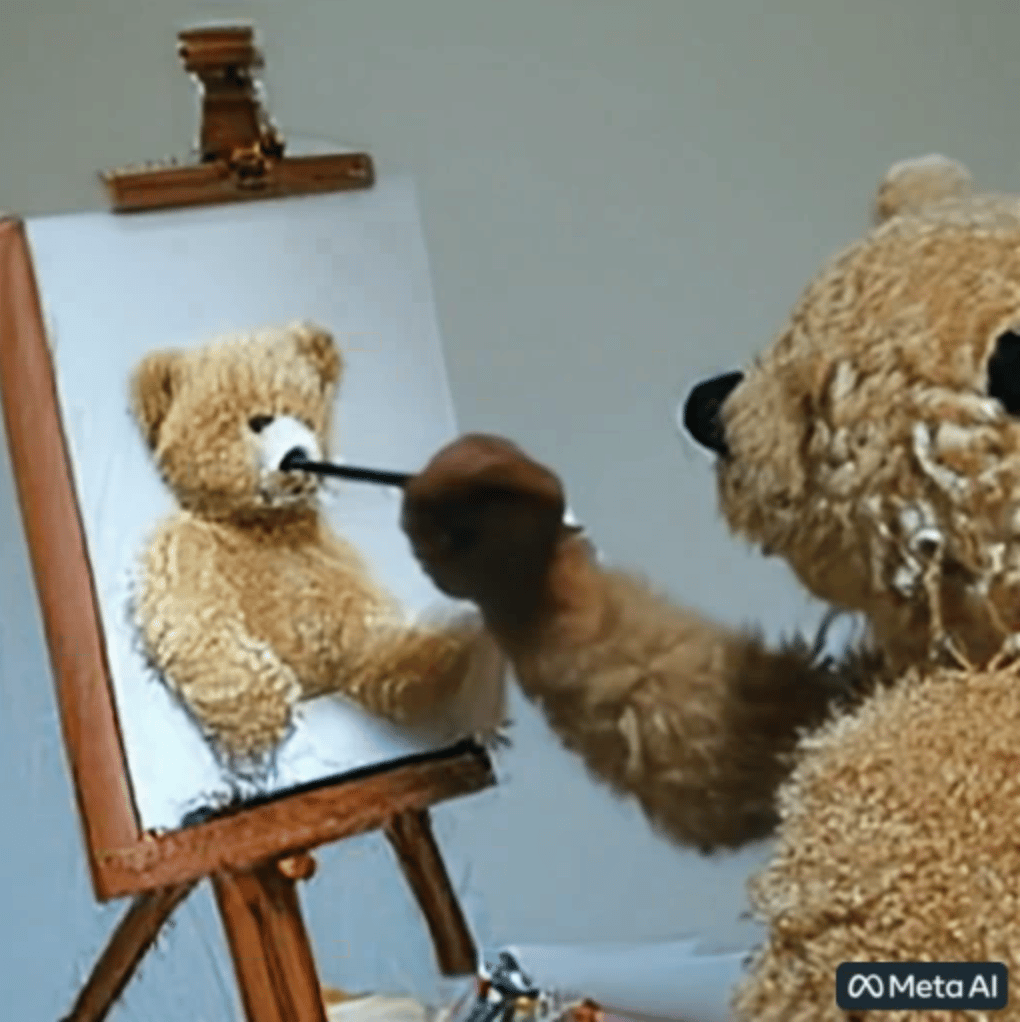 How does it work?
Functionally, Make-A-Video works in the same way as Make-A-Scene, which was launched by Meta this past July, relying on a mix of natural language processing and a generative neural network to turn non-visual leads into images, and just draws that content into different formats.
"Our intuition is simple: what is the world like and how it can be described in text data, paired with how the world moves, which is derived from surveillance video footage," the Meta research team wrote in a research paper published on September 30.
Doing so allows the research team to reduce the amount of time it takes to train the Make-A-Video model and eliminate the need for paired text-video data, while maintaining diversity such as aesthetics, fantastic depiction, and other details from today's image-making models.
Make-A-Video is also able to take pictures from static sources and animate them. For example, photos of sea turtles can be seen swimming in short videos after processing through the AI model.
"In all aspects, spatial resolutions, loyalty to text, and quality, Make-A-Video sets a new standard in the text-to-video generation, as defined by qualitative and quantitative measures," the researchers added.
Like most AI Meta studies, Make-A-Video is released as an open source project: "We are openly sharing these research and generational AI results with the community for their feedback, and will continue to use our AI framework for perfecting and developing our overall approach to this growing technology," said Meta CEO Mark Zuckerberg.
As of right now, Make-A-Video is not available for use by the public, however they seem to plan on gradually making it more accessible over time as they improve it. You can show your interest in using it in future releases by signing up here.